Concessions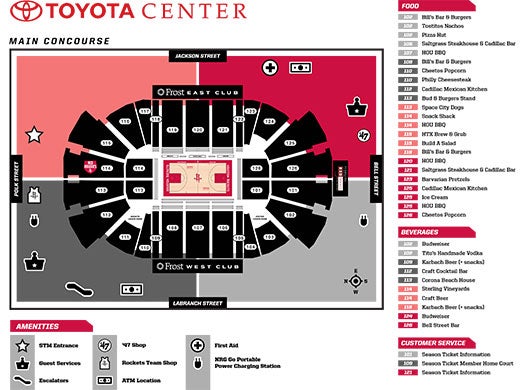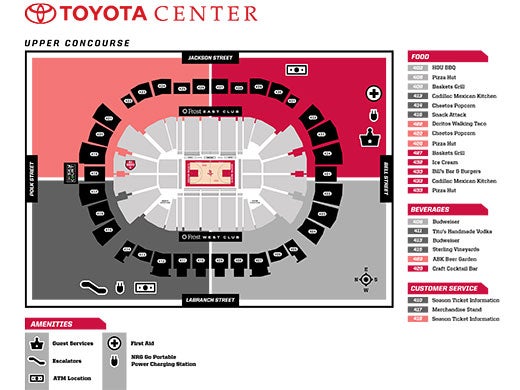 Fundraising Opportunities
For Non-Profit Organization Volunteer Groups
Looking for a great fundraiser for your nonprofit organization, church, or school? Nonprofit organizations can staff concession areas at Toyota Center for fundraising opportunities. The requirements are simple and the commitment is worthwhile!
Federal Tax Requirement — All organizations must provide W-9
Non-profit Tax Exempt Status — Defined by the Internal Revenue Service section 501c(3). Must provide a letter of determination recognizing tax-exempt status
Group insurance — Responsible for providing insurance coverage for the duration of contract service agreement– Contract to be signed during the on-boarding process
NPO Group Commitment, Staffing, & Events
Since opening in October 2003, Toyota Center has set a new standard for sports and entertainment, becoming one of the premier live entertainment venues in the nation. Toyota Center is home to the NBA's Houston Rockets and also plays host to the nation's top concerts and touring shows. Groups are required to work all events that their stand is scheduled to be open. All stands are open for Rockets games and third-party events.
Staffing: All stands require 4-10 people for each event depending on the stand. Groups will staff the same stand all year.
Houston Rockets: Preseason basketball begins in early October, with the regular season ending at the end of April. There are 44 pre & regular season home games with the potential of playoff games at the end of the regular season.
Additional Events: Toyota Center is host to many other exciting events such as WWE, UFC, major concerts throughout the year, family shows, and much much more!
Group Volunteer Requirements
18 years or older
TABC Certified
Annual Responsible Alcohol Training at Toyota Center
Texas Food Handlers Certification
Adhere to Policies and Procedures at all times
Come properly groomed and dressed in provided uniform and hat
NPO Group Training
Creating Legends (approx. 2 hours): Each participant must attend. Learn what makes Levy Restaurants a great company! Discuss policies, customer service, basic facility rules and regulations, safety training, and how to provide excellent customer service.
RCS Training (approx. 1 hour completed online): Each participant must complete. Provides responsible vendor training for employees that educates servers and sellers on the proper and legal manner of serving alcohol. This is done through a Levy online course.
TABC Training (approx. 2 hours): Each participant must be certified by law. Alcohol training is required by the state of Texas in order to serve alcohol.
TABC can be taken online and proof of completion certificate must be provided to Levy Restaurants prior to your first volunteer shift.
*These sessions are MANDATORY for all stand workers and leads. Available dates and a brief description of all classes will be made available as the season approaches.
NPO Group Commissions Guidelines
9.5% of Net sales per stand, per event
$200.00 minimum per event, per stand
*Opportunities for bonuses
*Incentives
*Bonuses and incentives are at the final discretion of the management team.