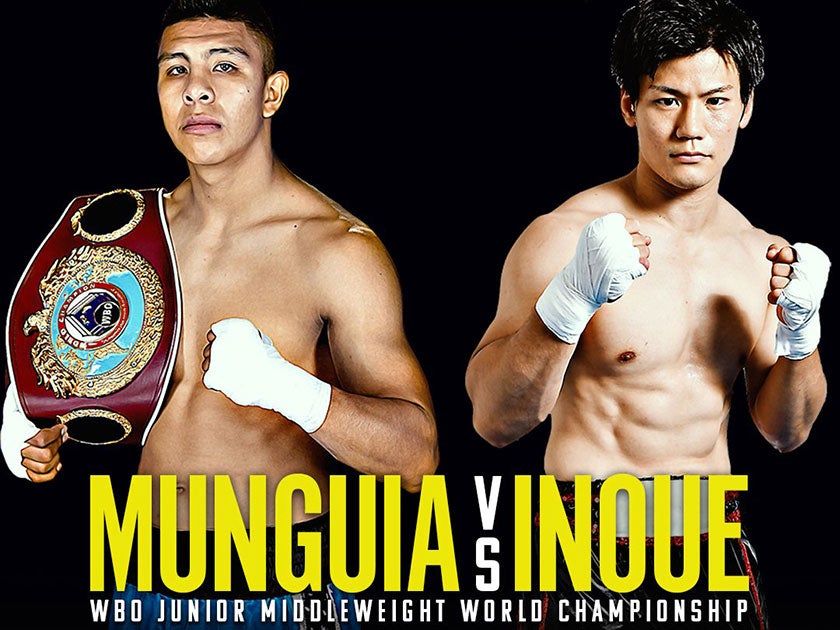 Munguia vs. Inoue
Plus Jesus Rojas Vs. Xu Can
Buy Tickets
Jan 26, 2019Saturday @ 4:00PM
Event Info
Toyota Center is excited to host Jaime Munguia vs. Takeshi Inoue on January 26. The world's most feared Mexican undefeated fighter defends his WBO Junior Middleweight World Championship against the undefeated Inoue. "Jaime Munguia's stock rose as he headlined three of our cards last year, and he will only become an even bigger star because he is planning for a very busy 2019. This event will also showcase some of our best talent as we continue to build the next generation of main event fighters," said Oscar Del La Hoya, Chairman and CEO of Golden Boy Promotions. In the co-main event, Jesus Rojas (26-2-2, 19 KOs) of Caguas, Puerto Rico will defend his WBA Featherweight World Championship against Chinese contender Xu Can (10-0, 1 KO) in a 12-round clash. Don't miss a great night of boxing in Houston!
Fight Schedule (Subject to Change)
James Wilson vs. TBA
George Rincon vs. Eduardo Reyes
Alex Rincon vs. Jeremy Ramos
Alberto Melian vs. Edgar Ortega
Joshua Franco vs. Lucas Fernandez
Vergil Ortiz Jr. vs. TBA
Jesus Rojas vs. Xu Can (Co-Main Event)
Jaime Munguia vs. Takeshi Inoue (Main Event)
Tickets also available at:
Toyota Center Box Office
Via Phone:
866-4HOUTIX (866-446-8849)
TDD: 1-855-416-0373
All dates, times, acts and ticket prices are subject to change without notice.
*Opening acts may change without notice, but is not a condition of sales/refunds.