Rockets vs. Memphis Grizzlies
Buy Tickets
Jan 14, 2019Monday @ 7:00PM
Additional Ticket Options MoreLess
Event Info
Mix & Match Monday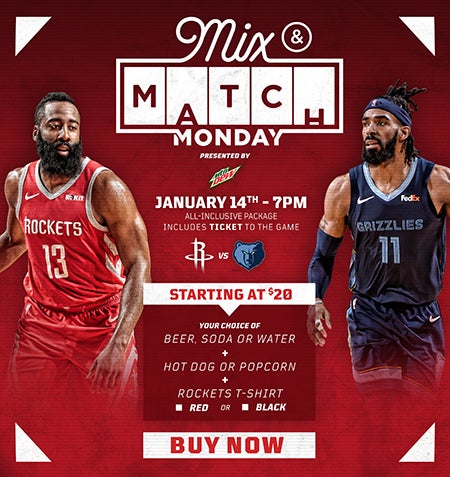 For all the latest Rockets news and special offers:
Secure the best seats at the best prices, lock in your playoff priority and receive numerous additional benefits by becoming a Season Ticket Member.
Tickets also available at:
Toyota Center Box Office
Via Phone:
866-4HOUTIX (866-446-8849)
TDD: 1-855-416-0373
All dates, times, acts and ticket prices are subject to change without notice.
*Opening acts may change without notice, but is not a condition of sales/refunds.